Inductive sensor S02
Inductive sensor S02 - is determined to scan crank-shaft or cam-shaft position of combustion engine.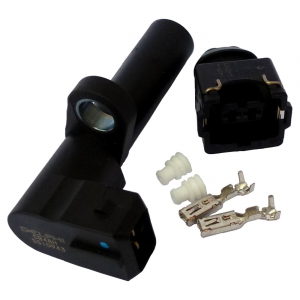 Technical Specification
S02 is inductive sensor with integrated magnet.
The rotary disc or teeth must be from ferromagnetic material.
This sensor is suitable for use with ECU MASTER.
We supply it together with matting connector and terminals.
Parameters
| | |
| --- | --- |
| Length: | 75 mm |
| Width: | 50 mm |
| Height: | 75 mm |
| Weight: | 0,04 kg |
| Resistance: | 290 Ohm |
| Number of poles: | 2 |
Available Variants
| Name | Cena s DPH | |
| --- | --- | --- |
| Inductive sensor S02 – Type basic | 19.97 € | |